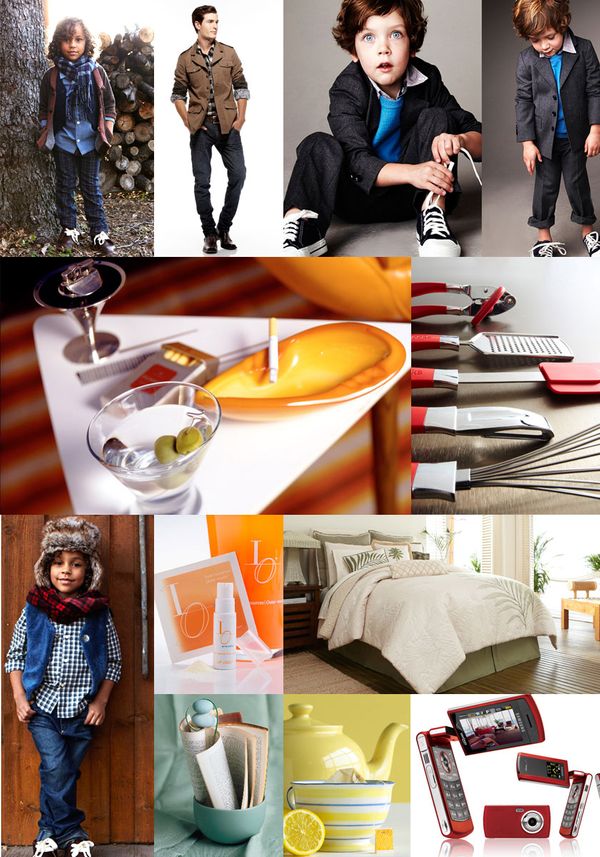 Paradigm Studios
As a full service photography and creative services studio located in Dallas, we offer our clients the newest technology, a highly trained and talented staff and crew, facilities capable of shooting and holding multiple sets - all performed in a supportive and creative environment.
Photography Services
Our Photography Services include fashion, tabletop, hard and soft home, jewelry and food. We shoot both in studio and on location, in or out of town and provide all supportive services to meet the client's objectives.
The main studio is a 16,000 square foot natural light studio that has been designed for and dedicated to photography production. The natural light bays combined with the entire shooting area allows for adequate space to build and shoot multiple room scenes as well as product and fashion sets. There is a warehouse with ground floor access through multiple dock doors, a shipping and receiving area with its own dedicated computer system, a fork lift for moving and accessing merchandise as well as shooting from a high vantage point, a dedicated workshop fully equipped with all the necessary tools to create custom sets, steel shelving to accommodate and organize merchandise, a prop area filled with an array of items ranging from furniture to decorative accessories, a full working kitchen. There is also an area dedicated for soft styling with large custom made tables for pressing and prepping soft goods, a hair and make up and dressing room for models.
Production
We have extensive experience shooting and producing on location in the Dallas/Fort Worth metroplex and surrounding areas as well as out of town locations in Florida, California, New York, Louisiana and Colorado. We manage all the details in order to make it as seamless as possible.
Creative Services
We have managed Turnkey Projects for many years, providing design, art direction, copy, photography and production. We had full responsibility from concept to completion for both tab and standard pre-prints as well as store signage, catalogs and mailers. Our Art Directors, Artists, Copy Chiefs and Writers all have extensive experience and backgrounds in their fields. Our Graphic Design team has full knowledge of all the latest versions of in-design, Adobe Photoshop and all related software necessary to accurately produce every spread to exact specifications, printer ready. Understanding that changes can occur at the 11th hour, we will provide the staff necessary to complete every project on time. We back up every project both Onsite and offsite.
Staff and Crew
The principals of our studio bring years of experience working in the field of catalog production and hire both staff and freelance talents to support their overall goals of quality, high production standards, client approval and a supportive, creative and comfortable environment. They are intimately involved in every project and yet do not micro manage but encourage every member of the staff and crew to bring their unique talents and expertise to the project. Quality control is our major motivation and everyone is dedicated towards that goal.
A Project Manager and Merchandise Coordinator is assigned to every project and one of their main purposes is to communicate any necessary updates, changes, issues, etc. with both client and crew. A photographer(s) is assigned to a project that best suits their talents. If a client chooses to work with a particular photographer or crew member, we would certainly make every effort to accommodate those requests. To support the photographers efforts, a crew of assistants, stylists, production assistants, etc. will also be dedicated to the project. We have established strong relationships with all the agencies in town as well as independent freelancers. A list of crew will be provided to the client along with the shooting schedule.
Merchandise coordination and organization is managed by the Merchandise Coordinator who will work closely with the client's samples department to maintain and track all merchandise. We maintain close contact with client to make every effort that all merchandise needed has been received or is ready to be picked up. If there is a merchandise problem that will alter the shooting schedule, we will immediately address it in order not to incur any additional costs to the client.
End Goal
To meet your objectives, to establish a long term, mutually satisfying and successful relationship and to provide service, quality and efficiency - these are our goals. The working environment is designed to contribute to that goal.